While this week's podcast received mail from someone who may or may not have been a character from the 1993 film "Menace II Society," we also got a bunch of questions from you other sons of bitches that we simply didn't have the time (or, let's face it, desire) to answer. But that's where the magic of the animated GIF comes in.
Take it away, GIFs.
From Steven Merriman: This past Saturday I had the dubious pleasure of watching Rory MacDonald jab his way to a unanimous, if unsatisfying victory. It's hard to imagine a GSP vs. Rory fight as anything other as tedious. Which leads me to my question: True or False: Johnny Hendricks defeating George St-Pierre is the best thing that could happen to the Welterweight division.
From Seth Remington: Â Is it time to start drug testing the judges of these events before and after an MMA event? Seriously, someone had to be smoking crack to get those scores. Two separate split decision fights with 30-27s for each fighter? And what about poor Timmy Means who was robbed of a decision? I know it is like a broken record but when is the MMA world gonna get some competent judges? Aaron Riley just retired, give that man a job as a judge!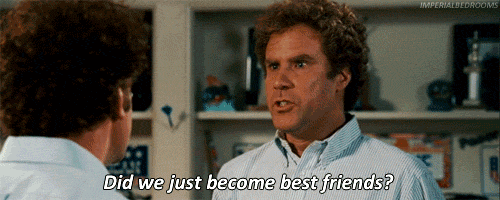 From Ronda's Wart: Demetrious Johnson is a superior fighter to GSP in every way.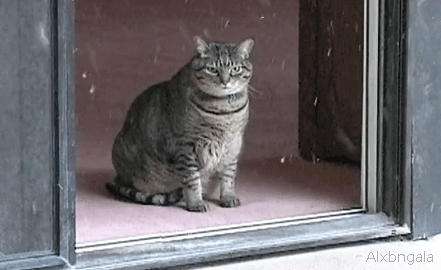 Namely: 1. MUCH more dynamic/exciting. 2. Arguably more technical and effective in every aspect of MMA, including wrestling. 3. Looks for and gets a finish when the decision is already in the bag, rather than looking for the safest way to coast to the final bell. 4. Is already looking for (literally) bigger challenges in the weight class above. How many years has GSP spent dominating welterweights and finding excuses not to even dip his toe in the pool at middleweight?? and 5. If Johnson wanted to build and protect a "legacy" as a dominant champion for years to come, getting rich and boring us to tears, he very likely could. Apparently he is more ambitious than that. Discuss!
From Kent Carter: Michael Chandler just signed an 8 fight deal with Bellator, pretty much guaranteeing he will not fight a top ten ranked fighter while he is in his prime. If he's not interested in fighting the best, I'm not interested in watching him fight. Is this the extremely career limiting move that I seem to think it is?
From Carl Kennedy: So apparently, in regards to the bare knuckle boxing thing, the reason it is technically "bare knuckle" is because there is a slit cut in the top of the gloves that exposes the knuckles. I am really not sure if/how they are wrapping the hands. So yeah………. that is happening. What do you think? Worse than X-arm?
From Joakim Kalantari: I thought to offer you some perspective on all of your collective complaining about "too many cards" and "watered down product" and "UFC excessively asking its fans for their time."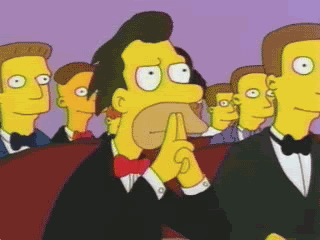 I live in Sweden, so it goes without saying that my experience is limited to this region alone. Â First of all; to follow the UFC live you have stay up all night. Prelims start around midnight and main card normally commences around 4 am Sunday morning.
Secondly, every thing; Facebook prelims, FX/Fuel prelims and main card is available trough UFC.tv i.e. online stream. Thirdly, every fight card costs about USD 30. This means that all these halv-shitty/halv-decent "free cards" that you are hard pressed to spend time to watch live, let alone spend money on, costs us 30 bucks a pop. To cap it all off, if there's a problem with the stream, which granted happens seldom but when it happens it does so at the most inopportune moments (e.g. main event of Silva/Weidman), the UFC's response is total deafening silence. No refunds, no apologies, no empty promises about "making it up to the fans" by Dana White – nothing.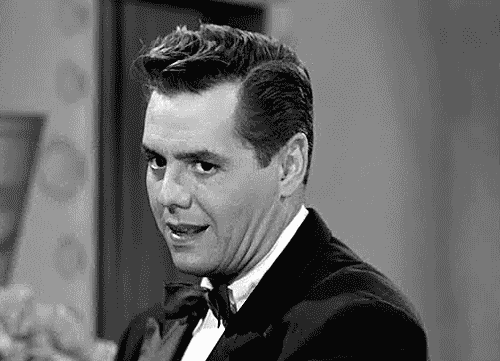 Additionally, you best check your tone when you email the customer support to complain because the only response you'll liable to receive is a thinly veiled threat of getting your account blocked. And then where will you be? You'd be forced to examine the void that you've spent years and thousands of dollars to create instead of any thing that would pass for a social life.
Just like my mom used to bring up "starving kids" anytime I did not like the dinner that was offered, maybe you should consider us Swedes next time you complain about a shitty Fuel/FX/Fox card. I mean free healthcare and college education, low infant mortality rates, high life expectancy, clean air and water and low crime rates and all are all good and well; but I had to pay for the shit we all watched yesterday evening (or in my case previously this morning)
From Brady Carlson: What is the single greatest move every pulled off in an MMA fight? Is it the Showtime kick, Edson Barboza's spinning heel kick, Anderson Silva's front kick to the face, what?
From Walter Pinkman: Is there any other sports fan as fickle as the mma fan? Why does groupthink exist so pervasively in this sport? Â Is there any sport where current fans make it harder for new fans to start enjoying the same sport? Three questions that have continued to arise in my life as it becomes harder and harder to justify my enjoyment of the sport to outsiders and occasionally myself.
From Perry Bergson: If Fighter A has a technique working that his opponent, Fighter B, can't deal with, does he really have an obligation to move to other things to please the fans? Doesn't Fighter B have to find a way to deal with the jab or wrestling or leg kicks or whatever is beating him? Isn't winning all that ultimately matters, regardless of the route taken to get there?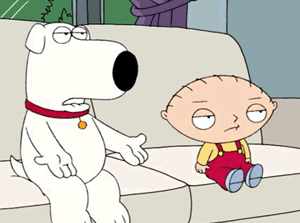 From Mazz M: Let's just imagine that the fabled Roy Jones Jr. vs Quinton Rampage jackson fight happens. They have to get KIMBO SLICE in the undercard (read: co-main event) right?