Eventually this has to stop, right? And by this, I mean the odd email that floats into our inbox alleging that the Anderson Silva-Chris Weidman fight was fixed. It just can't continue on indefinitely. We will not abide it, and there aren't enough angry GIFs out there to convey our feelings on the matter.
There are, fortunately for all of us, plenty of other GIFs and other Listener Mail queries to match them up with. So let's get on with it, and woe be unto the motherfucker who sends us a fight-fixing question after this day.
From Jon Lee: Isn't this whole Anderson putting his hands down thing the ULTIMATE in Monday morning Quarterbacking? When Silva puts his hands down against EVERY other fighter before smashing them, we give him massive god like props and when he finally gets caught we act like he's embarrassing the sport and himself and his own Brazilians boo'd him. I guess I'm asking why do we as MMA fans do that?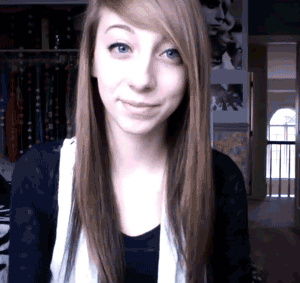 From Dan O: I've got an idea for bonus structures in the UFC and I want you guys to tell me how brilliant I am for thinking of it (or shit on it, lets be honest, you will probably shit on it).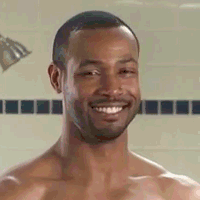 So it starts off with everyone who finishes his opponent gets a bonus of 20,000 dollars. KO of the night and Submission of the night are gone, but Fight of the Night stays and is worth 20k to each guy. So if an event has ten fights, Dana sets aside 240,000 dollars for bonuses. Since it is rare that all fights end in a finish, any unused bonus money goes back in the kitty, so to speak. For example, if only one fight ends in decision, that 20k gets distributed evenly among the next event so now the bonuses are worth 22k apiece.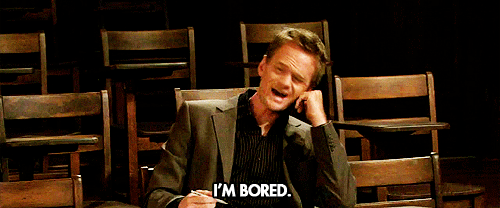 If you get 3 or 4 events in a row where half the fights go to decision that bonus starts to get up near 40 grand and everybody starts throwing caution to the wind to go for a finish. Just imagine Dana and Joe screaming at each other at the end of the FX prelims about how crazy the pay per view will be because everyone that finishes gets a forty or fifty thousand dollar check and then try telling me this isn't a great idea.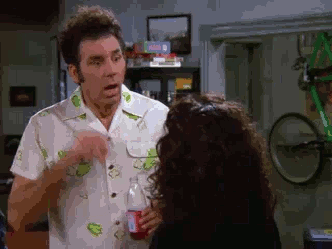 From Mauro Pedrosa: Wouldn't a fight between Nick Diaz and Michael Bisping be awesome?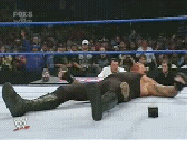 From Corey Whichard: As someone who follows MMA very closely, I make it a point to avoid all MMA-themed movies. I don't even watch mainstream movies starring MMA fighters (e.g., The A-Team, Haywire, The Expendables), not merely because all of these movies look fucking terrible, but because as a general rule professional cage-fighters are uniformly god-awful at acting.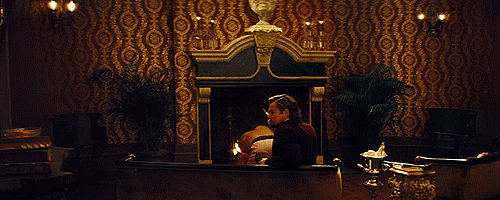 I'm not talking about expecting decent or even okay acting–most of these guys can't help but ruin whatever scene they momentarily appear in, and as a fan of their sport I literally feel embarrassed for them. I even feel mildly ashamed when I come across the movie cover for what I can only (regretfully) describe as an "MMA movie," as they all tend to look like advertisements for some bizarre mixture of gangster rap and violent gay porn.
Do you guys think that MMA fighters-turned-actors, who themselves must watch movies with talented actors, are actually under the impression that they can act? Is it just a way to make a quick buck? Do they have any idea how much they suck?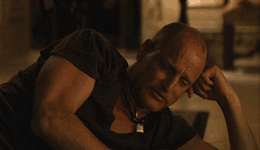 From Curt Heinrichs: With Anderson Silva losing to Weidman, a certain MMA personality (whose Twitter handle suggests he has good seats and his name is Brian) has been suggesting that certain fights are "works" in the lingo of professional wrestling. While I doubt that anyone in the UFC would take a dive, I was wondering your thoughts on the matter. Aside from a few known examples, do you feel that there are some fights that are planned out in advance, or is this guy just trolling his followers?
From Ben Hoefstetter: Do you guys find it odd that UFC 163 is "Aldo vs. KOREAN ZOMBIE"? He has a real name, and one that is not even that difficult for Westerners to pronounce.
Did the UFC just not want to spend the time to figure out whether "Jung" or "Chang-Sung" is his surname, or are they just banking on the hope that those elusive casual fans remember an awesome fight from 2010 featuring a dude from Korea who just kept moving forward? Also at the time of writing this message, two fighters on the main card of UFC 163 do not have wikipedia pages.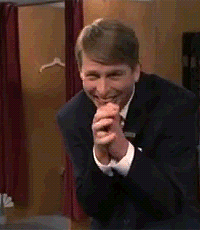 From Jeremy Doughty: my question is regarding belt procedure. I have always assumed that when a title reign comes to an end the former champ actually turns in the belt and it is given to the new champ. Then I watch the Countdown shows and see former champs with a slew of belts on their mantle and am left wondering if they actually keep the belt, do they have to purchase it, or are these just replicas. Getting to The root of my question, is Cain Velasquez holding the same belt Tim Silvia slept with, and at the end of the day what is that shiny gold bitch worth.
From Joakim Kalatanri: You guys have been of CME fame for a while now and I wonder; how does it feel that your fans likely, take more seriously and pay more attention to what you say more than probably you do.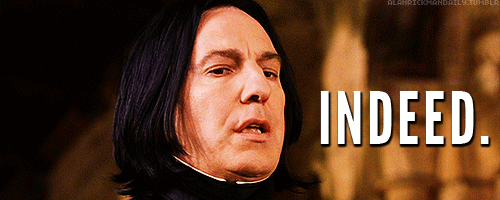 This is not veiled criticism of the podcast. I know you don't just go out there and say shit, just to be saying stuff (besides when you do, but you get my point). I can imagine that you are both used to fan reaction to your work, due to your profession. At the same time though, the podcast medium does not allow you to be as deliberate and precise as when you're writing. It kind of forces you to think a loud which may lead to less than optimal phrasing and positions. What's your experience of idiots like myself reminding you about shit that you may or may not have said/meant weeks and month later?