We knew this was coming. The moment Tito Ortiz spat in the face of the Eminem Curse while making his entrance at last week's Bellator event to announce his upcoming pay-per-view bout with "Rampage" Jackson, we knew we were going to get buried by emails from you people. What we didn't figure on was how weirdly kind of diverse in scope they would be. So, I guess, good job on that? Or maybe not?
Ah, screw it. We'll let the GIFs speak for us.
From Kevin S: At first glance Jackson vs Ortiz seems like a terrible PPV headliner since they've both lost three in a row, but when I think about it, it might be a great idea.
When Affliction put on a PPV, they went with Emelianenko vs Sylvia. It was a fight with the best heavyweight of all time and was worth watching. The UFC counter-programmed it. Here's where the genius of Jackson vs Ortiz comes in.
It's a horrible fight that has no implications for light-heavyweight. The UFC isn't going to even bother with throwing together a fight card to counter-program it. Plus, it will come with the free press for the next few months generated by Dana mocking and criticizing "Viacom MMA" for promoting this fight. All they have to do now is convince people to actually pay for this event. That part they may not have thought through so much.
From Brian Mills: So, I just read that Bellator will be having Tito VS. Rampage as the headliner of their first PPV. Who the fuck wants to see that?!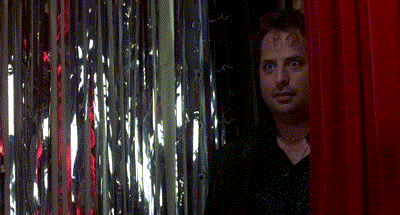 Bjorn was adamant about not taking on UFC cast offs, yet this seems to go against all of that. Bellator is quickly becoming a UFC retirement home. Is this Viacom's doing? And how much of this sad shit can Bellator get away with before everyone tunes out for good?
From Joakim Kalantari: I find it difficult to care about the November 2 Bellator PPV main event Jackson v Ortiz, in and of itself. So I have a three part question about which outcome would be sadder.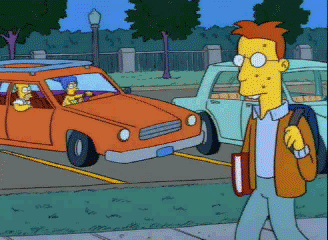 Bellator failing or succeeding in actually putting on a ppv card headlined by Rampage and Tito? Rampage succeeding or failing at defeating Tito? MMA media and fans paying this fight attention as a legitimate contest or just a sad display of what happens to washouts in fighting sports in general?
From Warren M: Yea, Rampage vs Tito as a main event on a ppv at this point is kinda hilariously absurd and the annihilation of Rickels, Noe and that russian dude were totally expected, but when was the last time Bellator had buzz like this after an event? Do u guys think it will translate to better numbers and a successful ppv?
From Mike Moore: in light of this "earth-shattering" announcement about Bellator's first PPV event, what do you think of this sliver lining? Perhaps this inevitably worthless event ends up proving once and for all that the Bellator "match" is nowhere near what they claim it is, thus giving Alvarez the evidence he needs to end his fight with them and move on to the UFC. Thoughts?
From Kent Carter: So Tito Ortiz is fighting in Bellator. We're never going to see Cyborg fight in the UFC, are we?
From Gareth Long: After his decision loss to Phil Davis at ufc 163, Machida told Brian Stann to listen to the crowds reaction. Ru BLOODY kidding me?!
Machida has made a ufc career out of ignoring fan reactions to his "technical" (or just plain boring) fights. Do you lads find it ironic that now he tries to rally fan support, when he has never seemed to be interested before?
From Andreas Northman: I've been an MMA-fan since about 2005 and I'm norwegian, born and raised. MMA in Norway is still only just growing, despite relativly unknown (in Norway) local luminaries like Joakim Hellboy Hansen and John Olav Einemo. Â As the sport starts picking up pace in my hometown Bergen on the west coast I start to have more and more conversations with people who regard themselves as budding MMA fans, and the things they very often start the conversation with is whether or not I myself train MMA.
The second thing they often talk about is whether or not I have been in a fight in my lifetime, and they quickly proceed to talk about the time they got slapped or ended up in a fight in their youth. My question is: did any of this kind of weird shit happen to you guys when the sport was sprawling in the US, or is this some kind of Scandinavian/Norwegian thing?
From Tobias Finazzi: I know Herb Dean is considered by many the best MMA referee in the business, but after watching him let Cub Swanson tee off on an unconscious Dennis Siver for what felt like minutes at UFC 162, I once again had to yell a big Are-You-Fucking-Kidding-Me at the TV screen this weekend.
Tell me if I'm wrong, but isn't it maybe worth interrupting the fight and, just maybe, have a medical professional take a look at the situation if someone HAS TO FUCKING TRY AND RELOCATE THEIR OWN SHOULDER IN THE MIDDLE OF A CAGEFIGHT? Maybe Herb Dean took the term 'Zombie' a little bit too seriously? I can't even begin to imagine the public outrage that would have ensued if it had been Steve Mazzagatti in there. Just saying.