Every once in a while we here at the CME podcast get some listener emails that cause us to legit LOL. We're not proud of that, but you rascals should be. Know that even if we didn't find time to talk about your nonsense on the show, it doesn't mean we didn't appreciate the time and effort you put into said nonsense.
Here, let us appreciate you with these GIFs.
From Travis Bickle: I recently heard an interview with the pornstar who was in the Farah Abraham sextape and he said it has made a million dollars.
Upon hearing this, I had the same thought I always do about UFC pay-per-views: How is it possible that these make any money when they're so easily downloaded online?
With the UFC's deal with Fox and the next generation of fans who don't pay for anything they can get for free online, do you guys see a day when the UFC does away with pay-per-views altogether?
From Dan O.: I'm a little confused about something and I was wondering if you two could help clear things up for me.
You see, I happened to turn the channel to TNA wrestling right as Rampage and Tito came running down the ramp together, so of course I had to see what the deal was. I assumed they were about to form the greatest tag team duo since Shawn Michaels and Marty Jannetty, but then Tito, out of nowhere, hits Rampage in the back of the head with a ball-peen hammer.
A BALL-FUCKIN-PEEN HAMMER!
Now, assuming Rampage doesn't have a cracked skull, at the very least we have a well documented severe concussion just a few months before their scheduled fight.
Is the athletic commission at whatever Indian reservation they are hosting this pay per view going to step in a give rampage a medical suspension for this? Do Indian reservations even have commissions? Is Indian reservation still the proper nomenclature?
From Great Dane: Dana white just said the upcoming season of The Ultimate Fighter is the best season ever!!!!
Seriously though, we don't have any reason to actually believe him, right? What could actually make this the best season ever? A rhino breaks into the gym and Rhonda Rousey breaks off it's horn via armbar? (Technically it would be a "horn-bar", I guess.)
If the UFC was to do away with the TUF series, what is the best way to get an influx of talent and introduce them to the viewer? Do we have to hope they can fight their way off the Facebook or unaired prelim fights so to gain some name recognition? Could it be argued that TUF is good for the fighters, as it allows them to procure sponsorship contracts that they might not otherwise be privy to?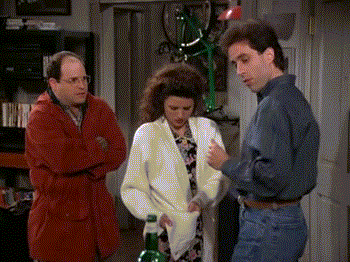 Is it better to have more of the Fox Sports 1 and 2 cards to at least let these guys get on TV and potentially earn some money for all their hardwork? Then we have to listen to more complaints from Old-Man Dundas about all the fights he has to watch.
Ultimately, what's the best answer to find and promote the new talent?
From Corey Whichard: At the end of round one in Manvel "Lil' Joe Rogan" Gamburyan and Cole Miller, Miller struck Manny with a couple elbows to the top of the head. Immediately afterward, the round ended and Manny sat there clutching the back of his head while Cole Miller politely stood next to him with his hand on Manny's shoulder.
This lasted at least ten seconds. It was like something out of a David Lynch movie. Where does this rank on your list of most surreal in-cage MMA moments?
From Mike D: Please explain to me why mma websites report on WWE entertainment, Summerslam, Raw,etc.
I understand that there is some crossover with a few fighters becoming wrestlers and wrestlers becoming fighters, but reading commentary or play by play on a mma website about some ex fighters falling down on purpose for the entertainment of idiots absolutely drives me crazy.
If you enjoy that type of entertainment and you are an idiot, then have at it, I hear Dave Meltzer does a cute little thing for the kids that still watch WWE.
From James Mackintosh: Travis Browne looked to be "in the best shape of his career" and with a bit of help from mike dolce (the only nutritionist any of us can name) do you think he could make 205?
I think he has the skill set to cause jones problems but Cain or JDS would destroy him.
What do you think?